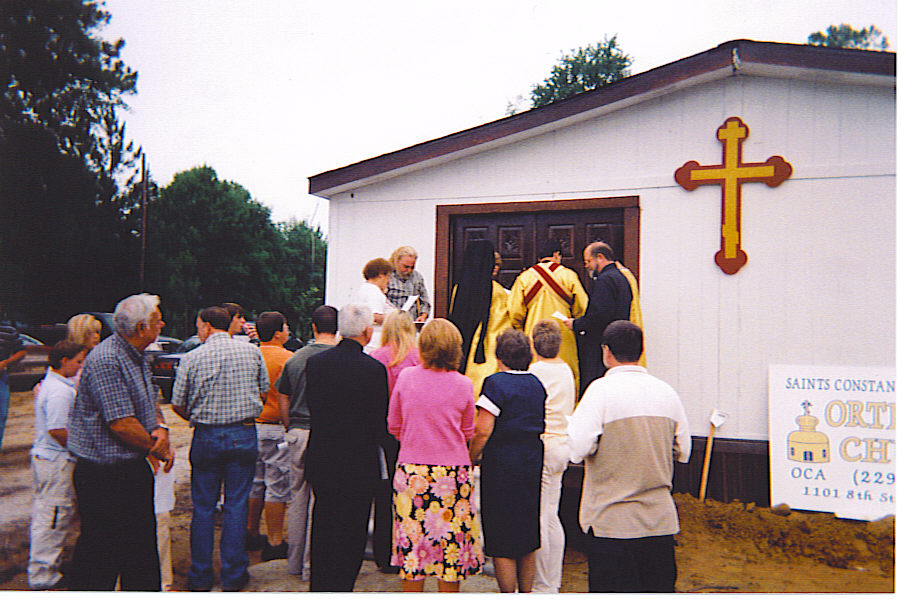 | | | | | |
| --- | --- | --- | --- | --- |
| | | Christ is in our midst! He is and ever shall be! | | |
We are a mission of the Diocese of the South of the Orthodox Church in America. Our membership is made up of both converts and cradle Orthodox.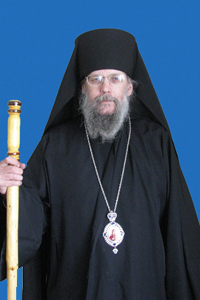 Our bishop is His Eminence Alexander, Archbishop of Dallas, the South, and the Bulgarian Diocese. Our primate is His Beatitude Tikhon, Archbishop of Washington, Metropolitan of All America and Canada. We usually have Divine Liturgy at 11:00 A.M on the first and third Saturdays of each month. We usually have a Typica service on the second, fourth, and fifth Sundays of each month at 11:00 A.M. We meet at 333 8th Street in McRae-Helena, Georgia. Our church is located next to the Georgia State Patrol Station on US Hwy. 341 North in McRae-Helena. If you are looking for an Orthodox church to worship in or would like to know more about Orthodox Christianity, we welcome you to come join us.
If you want to know more about us, please click on the link that interests you and explore our website.


Our priest-in-charge, Father James Bohlman, recently retired. We will not have a priest in November 2017. So, there will be no administration of the Sacraments during that month. The next Divine Liturgy is to be announced.


September 2017
Sunday
Monday
Tuesday
Wednesday
Thursday
Friday
Saturday
1


Ecclesiastical New Year

2
Divine Liturgy
11:00 am
3
4
5
6
7
8
Feast of the Nativity
of the Theotokos
9
Divine Liturgy
11:00 am
10
11
12
13
14


Exaltation of the Holy Cross

15
16
Divine Liturgy
11:00 am
17
18
19
20
21
22
23


Conception of St. John the Baptist

24
Matins
11:00 am
25
26
27
28
29
30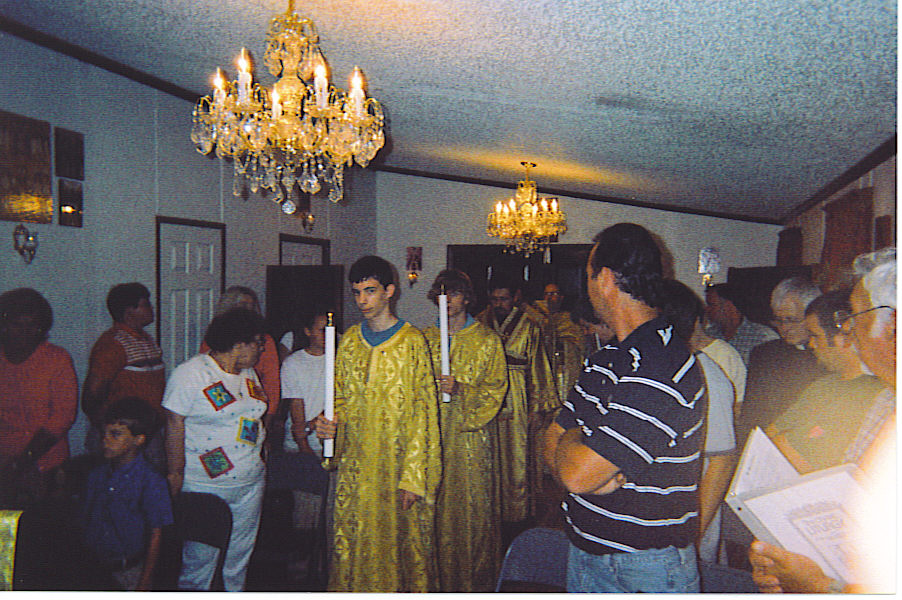 The Great Entrance of the Divine Liturgy